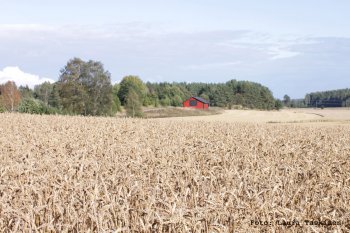 Interactive Degerby
Our latest project "Interactive Degerby" started on 1st of March and ended on 30th of November 2014. During the project this new interactive website was created to replace the old one. Through this website people in Degerby and anywhere in the world will be able to interact through the web, and anyone is able to send us the stories and pictures that you wish to publish, comment on the stories and pictures, the companies and associations of Degerby get more publicity and we give information about products, services, sights in Degerby. We also have our own blog and if you are interested or know someone who might be, please contact us. You can write in your own language.
One of our goals was to spread information about our history, on the one hand through the Degerby Igor Museum and on the other hand through visits to local schools. We have organized several excursions on the past military area of Porkkala and we have invited pupils from local schools to our museum. This far over 170 pupils have visited us.
After this project we are continuing the regular work that the village council has been doing. Our work involves renewing the exhibitions of the Degerby Igor Museum, working with the archive, marketing, planning events for local inhabitants and tourists and much more.

If you have further questions, please feel free to contact us +358 405418526 or write to us This email address is being protected from spambots. You need JavaScript enabled to view it..
Permanent results of our earlier projects:
Our Pomo-project in 1997 made it possible for us to start the Degerby Igor Museum and the publishing of our book Before, after and during the Parenthesis.
¢-Our OuOur

The village office Rosenberg as a conference room that anyone can rent, as an exhibition facility, an IT-room, tourist information desk, shop for local products and Finnish handicraft, our postcards, our first homepage and a perennial flower bed.