Cosy rooms for 1-2 persons in a log home, built in 2002 of arctic pine.Breakfast included. All facilities. Underfloor heating. WiFi. In the main house there is place for four guests and in the small guesthouse for two. In summer time possibilities for sauna, on special demand also a smokesauna. A Pavillon and a summerkitchen are available in the summer. Good opportunities for golf, tenis, horse riding, bicycling and excursions in the woods and the skerries. In the coast region you can find cultural events, medieval castles and good restaurants.
http://www.airnbnb.fi / Degerby or Inkoo or Helsinki
Contacts
+358 40 587 8541
This email address is being protected from spambots. You need JavaScript enabled to view it.
Grefvas cottages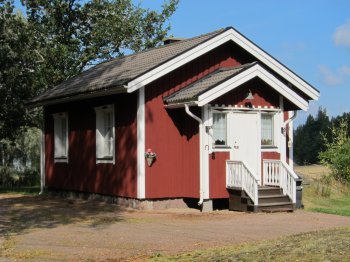 For rent: a cottage with running water for year-round use for 5 persons max and a smaller cottage only for summer use. Well-equipped cottages with microwaves, stoves, fridges and useful kitchen products, such as coffee, tea, sugar, salt and spices and washing detergents. Also for one night. Close to the main road 51.
Halvdelsintie 48, 10160 Degerby
+358 40 7571839 / +358 400 646 398 /+358 9 2213 073
This email address is being protected from spambots. You need JavaScript enabled to view it.
www.elisanet.fi/kg.grefvas
Inn with accommodation in double rooms. Restaurant and sauna.
Situated by the sea shore and the beautiful recreation area and nature reserve of Kopparnäs.
Råbergintie 23, 10160 Degerby
+358 400 701 159 / +358 9 2959 650
This email address is being protected from spambots. You need JavaScript enabled to view it.
www.facebook.com/kestikievarikopp
Mangs farm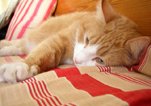 The farmhotel at Mangs farm opened in spring 2006. We offer beds for about 20 persons, even toilet for disabled, shower, sauna, computer-room with adsl and cosy conference rooms.
And all this is located only 40 minutes from Helsinki.
Wake up to an old fashioned Finnish breakfast made of products from the farm, such as jam and juice. It will feel just like coming home to your grandparents.
Solbergintie 662, 10140 Solberg
+35840 546 4786
This email address is being protected from spambots. You need JavaScript enabled to view it.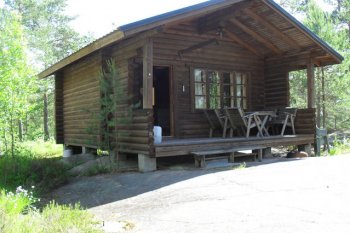 Kaj & Kim Nordström
Hunters cabin for rent on the address Kvisintie 70, 10160 Degerby.
One room, suitable for shorter stays for 1-2 persons. Outside toilet, but drinking water available from a canister. Equipped with fridge, stove and microwave. The cabin is beautifully surrounded by forests with smaller paths perfect for a walk in the forest. Pets are welcome.
Charge and booking:
www.airbnb.fi/rooms/473070
Contact:
+358 50 5476845
This email address is being protected from spambots. You need JavaScript enabled to view it.