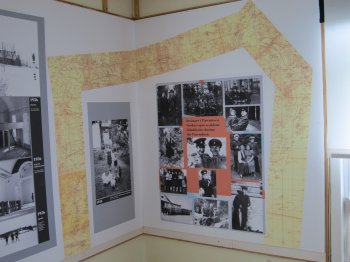 Some of the exhibitions of the museum Degerby Igor are situated at the village office Rosenberg.
This season we are telling about the Lottas of Degerby, the Russian Prisoners of War who did not want to leave Degerby in 1944. Additionally evacuation love stories - Porkala, Porkkala - with love!

The favorite from earlier years is the exhibition about the Porkkala Tunnel - or the longest railwaytunnel in the World!
Welcome!