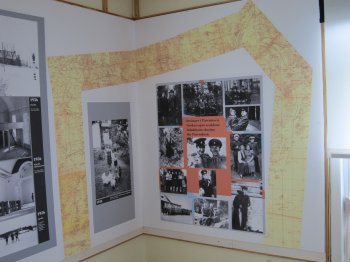 Some of the exhibitions of the museum Degerby Igor are situated at the village office Rosenberg.
New exhibitions this year about Finnish war children, the company BeWeShip and how life changed in northern Kirkkonummi because of the lease period of Porkkala. Parts of the diaries of the hostess of Sjundby castle Elsa Lindeberg will also be published. Find out how she experienced the evacuation of Porkkala and the return to a completely changed area.
The favorite from earlier years is the exhibition about the Porkkala Tunnel - or the longest railwaytunnel in the World!
Welcome!